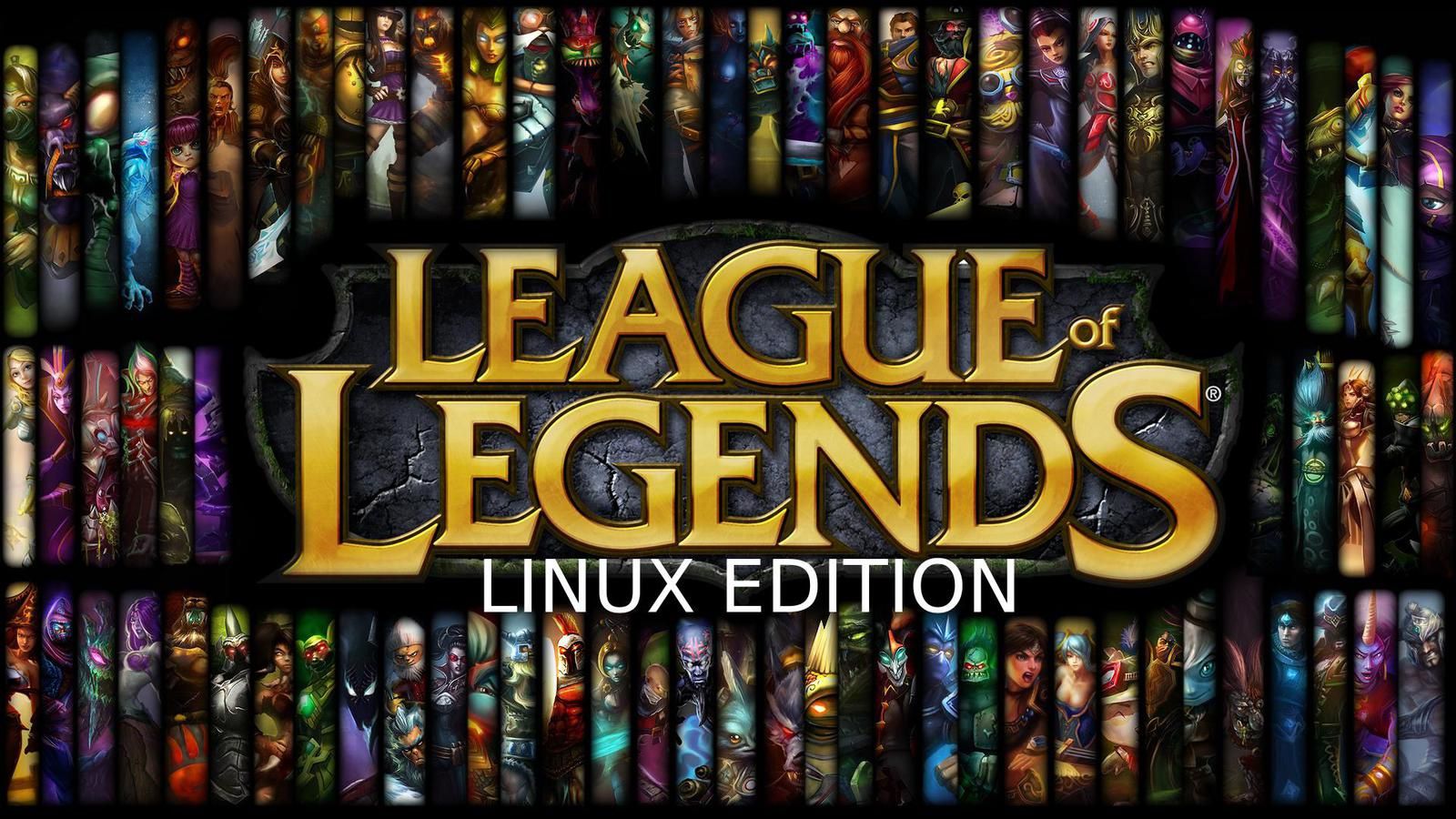 Update 19/06/2017 : Le nouveau client de LoL est très capricieux et ne fonctionne pas avec cette méthode.
Je ne suis pas un très grand joueur de League of Legends, mais j'ai voulu jouer avec mes amis sans passer par Windows en restant sous Fedora. D'où ce tutoriel.
Wine
Tout d'abord le jeu n'est disponible que sous Windows et Mac. Il va donc falloir passer par une sorte d'émulation. C'est là qu'entre en jeu le logiciel Wine qui permet de traduire à la volée les instructions et commandes systèmes des programmes Windows pour qu'ils puissent tourner "quasi-nativement" sous Linux.
Les performances ne seront pas optimales, mais à ce jour, Wine est suffisamment efficace pour ne pas trop affecter les performance du jeu notamment au niveau du nombre d'images par secondes.
PlayOnLinux
Néanmoins pour une simplicité d'installation et d'utilisation il vaut mieux choisir le logiciel PlayOnLinux qui permet d'installer facilement des centaines de jeux Windows sous Linux de manière optimale et personnalisée.
On commence donc par installer PlayOnLinux sur la distribution de votre choix.
Fedora :
sudo dnf install playonlinux
Ubuntu :
sudo apt install playonlinux
Les pilotes graphiques
Vu que le but est de jouer à un jeu vidéo 3D il vaut mieux avoir l'accélération graphique qui va avec. Pour cela deux solutions, soit vous installez les pilotes graphiques propriétaires pour Linux distribués par le constructeur, soit vous utilisez les pilotes open source ce que je conseille.
Le projet central des pilotes open source est Mesa. Il regroupe des pilotes pour les cartes graphiques AMD/Nvidia et cartes graphiques intégrées au processeur d'Intel.
Ces pilotes open source sont majoritairement crée par les constructeurs eux-même afin d'améliorer l'intégration de leurs produits au sein de Linux de manière native.
Pour ma part je vais continuer ce tutoriel avec Mesa.
Fedora :
sudo dnf install mesa-omx-drivers mesa-libGLES libtxc_dxtn mesa-libd3d
Ubuntu :
sudo apt install mesa-utils libtxc-dxtn0 
Je suppose à ce stade que votre distribution possède déjà les pilotes libres (ce qui est normalement le cas).
L'installation
PlayOnLinux permet de lancer des scripts écrit par d'autres utilisateurs pour rendre automatique et simple l'installation des jeux. Tous ces scripts se trouvent sur le site https://www.playonlinux.com/fr/supported_apps.html
Pour League of Legends, voici le lien https://www.playonlinux.com/fr/app-1135-League_Of_Legends.html
J'ai modifié le script d'origine de sorte qu'il utilise une version plus récente de Wine afin de ne pas subir de bugs pendant et après l'installation playonlinux://www.playonlinux.com/repository/download_update.php?id=6374
Téléchargez/Lancez le script.
Sélectionnez le téléchargement de l'installeur (ce n'est pas le même que l'installeur officiel).
Sélectionnez le serveur (normalement Europe West).
Une fois téléchargé, d'autres dépendances vont être téléchargées et installées.
Le programme d'installation va ensuite d'ouvrir. Il faudra laisser l'emplacement d'installation par défaut. Ne cochez pas la case permettant de lancer le jeu après l'installation.
Si tout va bien, l'installation se termine, et le script PlayOnLinux aussi.
Il est temps de voir si le jeu se lance. Double cliquez sur l'icône du jeu dans PlayOnLinux ou sur le raccourci crée sur le bureau. Le launcher devrait se lancer sans erreur et commencer à télécharger les fichiers du jeu (environ 4,5Go).
Si lors du téléchargement, une erreur se produit à chaque fois, essayez de désactiver les connexions Peer to Peer dans le menu du point d'interrogation du launcher du jeu.
Une fois le jeu totalement téléchargé et à jour, vous pourrez essayer de lancer une partie personnalisée pour tester le nombre d'images par secondes et le ping (temps de latence en ms). Si la partie ne se lance pas ou avec des bugs, vérifiez vos pilotes graphiques.
Jouez
Maintenant avec un peu de chance vous pourrez profiter de League of Legends sur votre distribution.
Si vous rencontrez un problème, si vous voulez critiquer ou compléter ce tutoriel je vous invite à poster un commentaire.
Good Luck and Have Fun !